Painting of the Week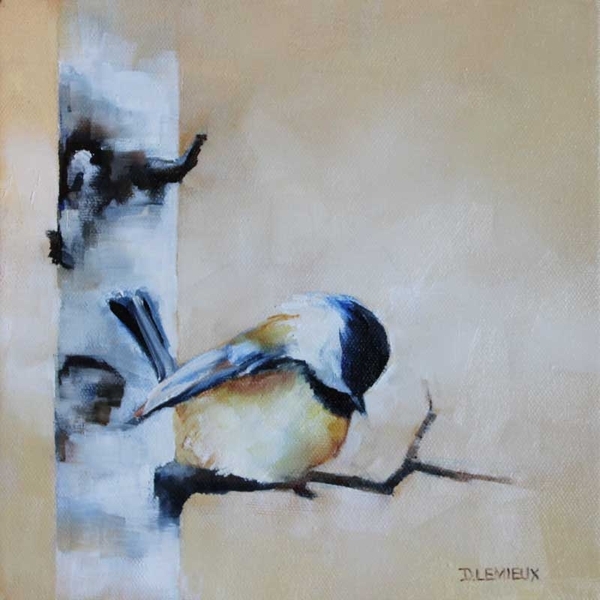 Sweet
(8" x 8", oil on canvas)
In my humble opinion, the chickadee is the backyard bird with the most personality. This little one watches patiently as the feeder gets filled, an almost daily occurrence this time of year.

To have your personal copy of the Painting of the Week sent directly to your computer click here.
To see past "Paintings of the Week" or to see a larger version of this painting, please visit my blog at www.paintingoftheweek.ca. Click on any painting to see a larger version.
older blog items...