Painting of the Week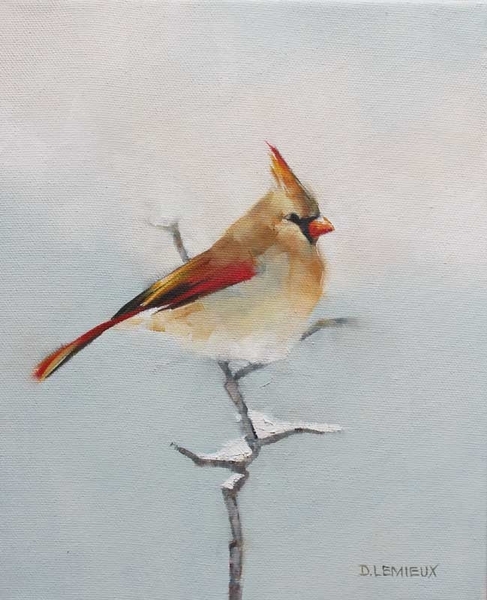 Perch
(10" x 8", oil on canvas)
A female cardinal surveys her snow-covered domain—our back yard, that is.
Many thanks to all for your support over the past year. May all your days be merry and bright.
To have your personal copy of the Painting of the Week sent directly to your computer click here.
To see past "Paintings of the Week" or to see a larger version of this painting, please visit my blog at www.paintingoftheweek.ca. Click on any painting to see a larger version.
older painting of the week items...